Untitled (residue of the tv)
acrylic, oil, silk screen & xerox print on canvas
70x67 inches
2019




My generation is the last to remember a time before the internet. The internet is understood as a progressive resource for information and education; it has created the 'Information Age'. We often forget that it is also a space of intentional misinformation. To this end the internet has a complicated and fraught relationship with art making and viewing. I am fascinated by representations of a lack of information or data, or redactions on documents, lost and missing signals. What does it mean when the tools that are meant to make us aware, conscious, educated, informed – are intentionally broken.

In my paintings and sculptures there is a sort of sleight of hand, that is meant to trick the browsing viewer into inspecting. Tape may or may not be real functional tape. Surfaces contrast between shiny and matte to play with a camera as it documents. Images of plants, tv static, and tools are stacked and layered using transfers, collage and paint. Found and ready-made objects are sometimes cast or fabricated. I use these techniques to call attention to something being fake, or real. Without making a claim at either.







Untitled (caution) ︎
acrylic, oil, spray paint, stickers, xerox transfer on canvas
42x40 inches
2019




Untitled ︎
acrylic, oil, spray paint, plasti-dip on panel
15x13.5 inches
2019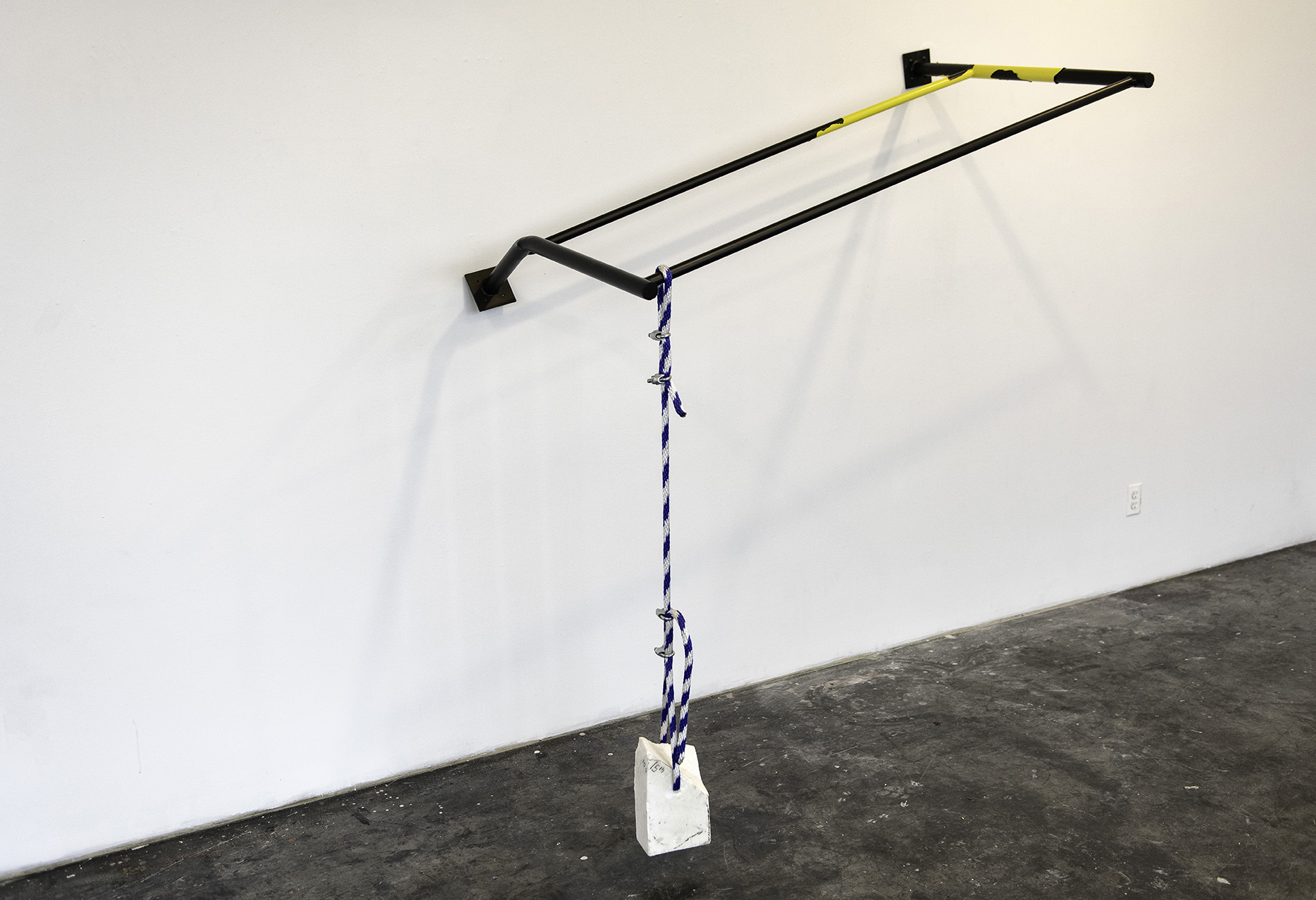 Untitled (Situation iii)
steel, plasti-dip, spray paint, rope, marble, hardware
69x60x33 inches
2019




Untitled (Memory) ︎
acrylic, oil, xerox transfer on linen on panel
9x12 inches
2020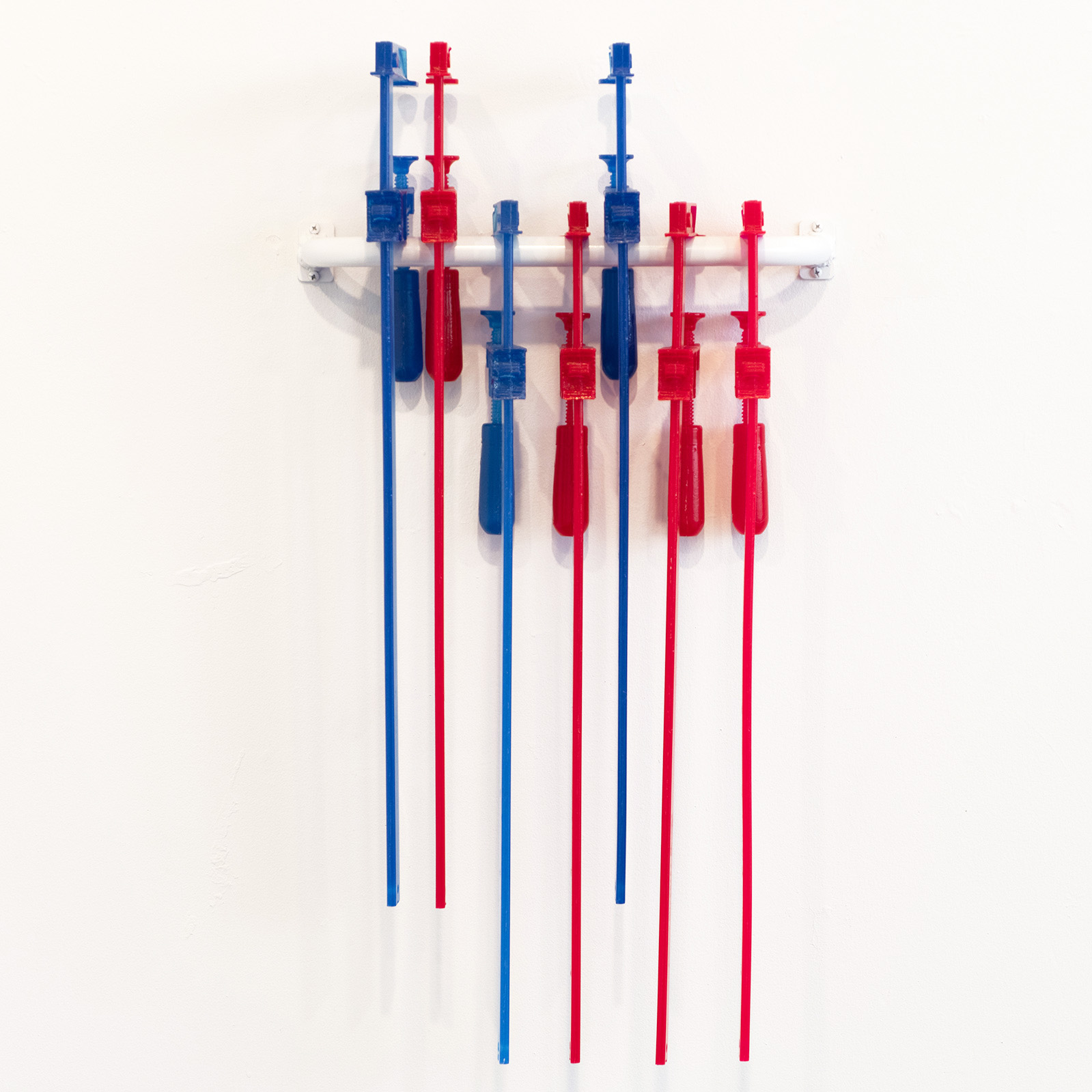 Untitled Situation
epoxy spray paint, cast resin, and steel
40x20x5 inches
2019




Untitled (fuck the satellite)
acrylic, oil & xerox transfer on canvas
70x67 inches
2019




Untitled ︎
acrylic, oil, paper, glass powder tape, on canvas
42x40 inches
2019




Untitled
acrylic, oil, xerox print, tape on panel
15x13.5 inches
2019




Untitled (Situation ii)
cinder blocks, steel, rebar, patina, spray paint, vice, leather
plant hanger, ceramic pot, potting soil and eyelash begonia
84x50x8 inches
2019





Untitled ︎
acrylic, ink, spray paint on linen panel
15x13.5 inches
2020

Untitled 16 ︎
acrylic, oil, graphite, charcoal, transfer on canvas
60x57 inches
2020






︎ SOLD